Techsalt Solutions is provided customized services to specific web designing and web programming needs of the clients.
We take pride in our on-time delivery and ability to meet quick turn around requests while exceeding customer quality demands. Customer Satisfaction continues to be of utmost importance to CWS, as do Consistent quality, Constant innovation, Technology enhancement, Process improvement and Customer orientation. We have developed our core competence and aligning objectives at all levels so as to realize synergy in operations. It is our collaborative approach, creative input, and emphasis on economical solutions that has allowed us to develop an impressive and diverse client list.
To become a prime performer, in providing quality Web, Print and Software solutions in the competitive Techsalt Solutions.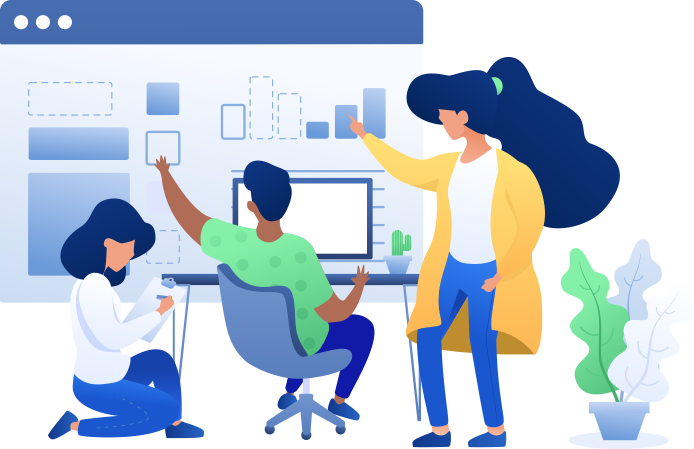 Best quality services, creative designs, innovative ideas, cost-effective & time bound project completion are our special features. People looking for consumer-friendly, perfect web solutions, may contact us freely. We offer personalized prompt services to our valuable clients which strengthen our relations & build trust. We provide excellent web solutions to our clients as per their need & with solutions.
Integrity: We believe in doing the right thing, no matter what the cost. We believe in fairness, transparency, and honesty. Without integrity, we have nothing

How we cater our
web design

services!
​​We completely understand your business category and create a web design, which is according to your site requirements and lets you stand apart from the crowd.
Our web designers amake amazing designs that can fulfill your dream of having a unique brand recognition and identity.
Knowing that website design is a set of services, we accomplish diverse requirements from a static design to a dynamic website.
For website redesigning requirements, we conduct a deep study on the previous design and create a new one, which complies with the recent web technology standards.